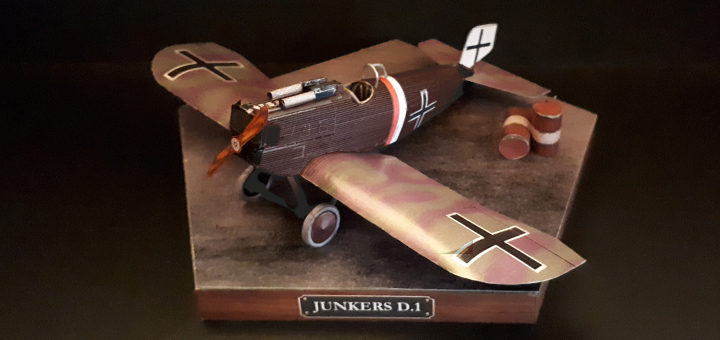 The Junkers D.I (factory designation J 9) was a monoplane fighter aircraft produced in Germany late in World War I, significant for becoming the first all-metal fighter to enter service.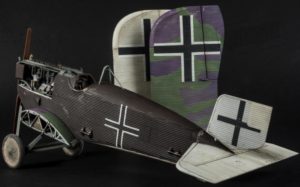 The prototype, a private venture by Junkers named the J 7, first flew on 17 September 1917, going through nearly a half-dozen detail changes in its design during its tests. When it was demonstrated to the Idflieg early the following year it proved impressive enough to result in an order for three additional aircraft for trials. The changes made by Junkers were significant enough for the firm to rename the next example the J 9/D1, which was supplied to the Idflieg instead of the three J 7s ordered.
During tests, the D1 lacked the manoeuvrability necessary for a front-line fighter but was judged fit for a naval fighter and a batch of 12 was ordered. These were supplied to a naval unit by September 1918.
Ultimately just 40 Junkers D.1 were completed by Junkers & Co and Junkers-Fokker with the majority being delivered after the Armistice.
How much action the Junkers D.1 saw before the Armistice is unconfirmed but they were used to great effect during the fighting between German Freikorps and Bolshevik forces in the Baltic during 1919.
Note for modeller: there are many junkers d1 model kits: Roden 1/72 – 1/48 (shortened and long fuselage), Lone Star old kit 1/48, Pegasus 1/72, but the best one is for sure the detailed Wingnut Wings 1/32 scale.
JUNKERS D.1 – Paper model 1/64 scale
ultima modifica:
2020-11-29T17:39:30+01:00
da