2 CV COLLECTION VOL.3/ N.1 : 2 CV Dagonet – Paper model 1/35 scale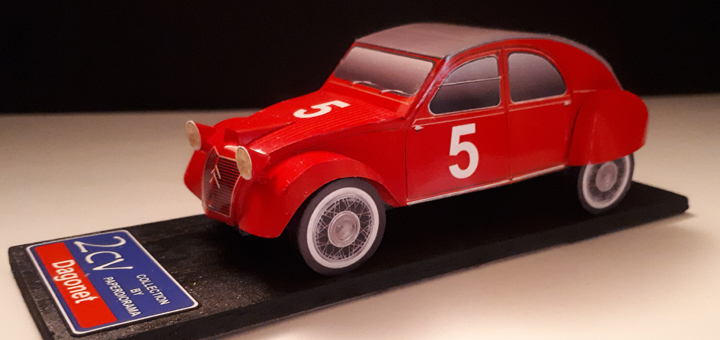 2 cv Dagonet – is a 2CV with lowered bodywork that originates from the experiment carried out by the coachbuilder Jean Dagonet, who built a more profiled and lighter bodywork on the 2CV chassis, to the point of being able to use it in some competitions. the mechanical changes consisted in increasing the displacement of the 375cc engine to the still rather modest displacement of 425cc, but at these low numbers anything helps.
Later, with his retirement from racing, Jean Dagonet sold the license to two small French firms, Umap and Raf.
2 CV COLLECTION VOL.3/ N.2 : 2CV Azelle – Paper model 1/35 scale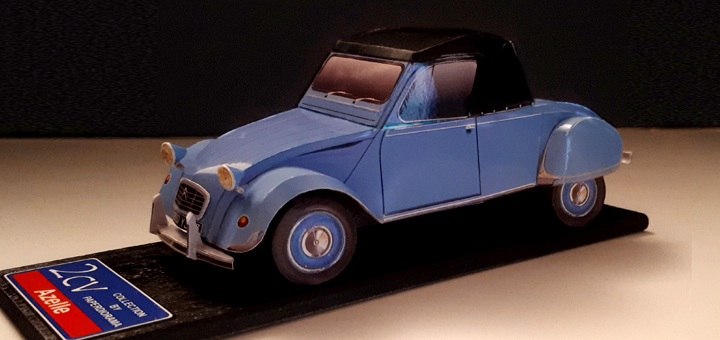 2 cv Azelle – the Citroen 2CV was never offered as a true convertible. , the French house has in fact made the uncovered versions of the DS and the Traction Avant and has not bothered to develop such a variation for the 2CV as well. This is where Azelle enters the scene, a small company specializing in the production of 2CV in convertible version.
The Azelle is not the only convertible conversion of the 2CV, Hoffman in Germany produced a similar Cabriolet and the even stranger Citroen Radar was produced in limited numbers in Belgium.
2 CV COLLECTION VOL.3/ N.3 : 2CV Break – Paper model 1/35 scale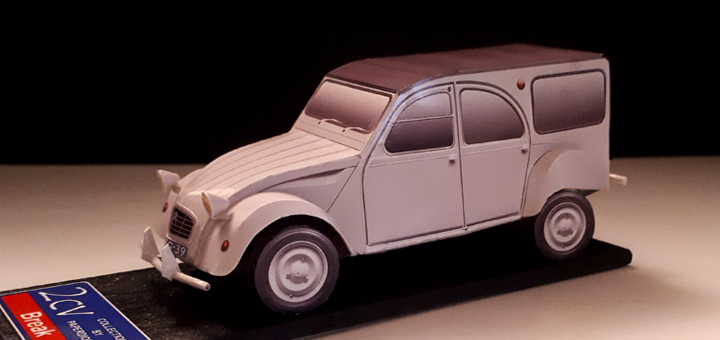 2 cv Break – developed on the basis of an AK 400 (2 CV Van), here is exclusively for you and with the complicity of Autojunk, the very very rare, not to say unique Citroën 2 CV break capable of going everywhere even with a nice load and / or a trailer… Although I have some doubts about the capacities of the FlatTwin of about 25-28 hp.
2CV Collection vol.3
ultima modifica:
2020-12-26T20:38:37+01:00
da