Fokker E.V/D.VIII

The Fokker E.V was Anthony Fokker's follow-up to his successful D.VII, and was ordered into production following the Second Fighter Competition of June-July 1918. The airplane was a
radical departure from what had gone before, and was known as "the flying razor" due to its eye-level mounted cantilever parasol wing.
Very maneuverable and speedy for an airplane powered by a rotary engine of only 110 hp, it was one of the most advanced designs to be flown during the First World War.
Unfortunately the E.V also suffered from Fokker's haphazard production quality control in his factory, which had torpedoed every design he had presented after his first monoplane, with the exception of the D.VII. The E.V suffered shoddy workmanship in the wing, which had a tendency to come unglued in flight under the stresses of combat aerobatics, due to the fact that the wood had not been completely dry when used for assembly.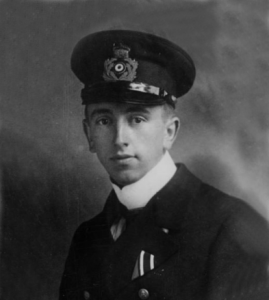 After several fatal accidents due to wing failures, the aircraft was modified and redesignated Fokker D.VIII. Dubbed the Flying Razor by Allied pilots, the D.VIII had the distinction of scoring the last aerial victory of the war. A total of 381 aircraft were produced, but only some 85 aircraft reached frontline service before the Armistice. Some reached Italy, Japan, the United States, and England as trophies, but most were scrapped in accordance with the terms of the Armistice.
Theodor Osterkamp
Theo Osterkamp was the leading German Navy fighter pilot of the First World War with 41 victories and the Pour le Merite. His staffel within MFG1 on the Dunquerque front was equipped with the E.V and may have scored victories before the end of the war. Osterkamp later joined Hermann Goering's Luftwaffe, where he became a father-figure/mentor to such soon-to-be bright lights as Werner Moelders and Adolf Galland, and flew combat in Bf-109s at the age of 43 in 1939. By 1940 he realized aerial combat was a young man's game, and became the fighter commander on the Channel Front during the Battle of Britain. He was well-known and highly-regarded in fighter pilot circles from both sides until his death from old age in 1975.
Fokker E. V Paper Model
ultima modifica:
2016-11-02T10:01:57+01:00
da